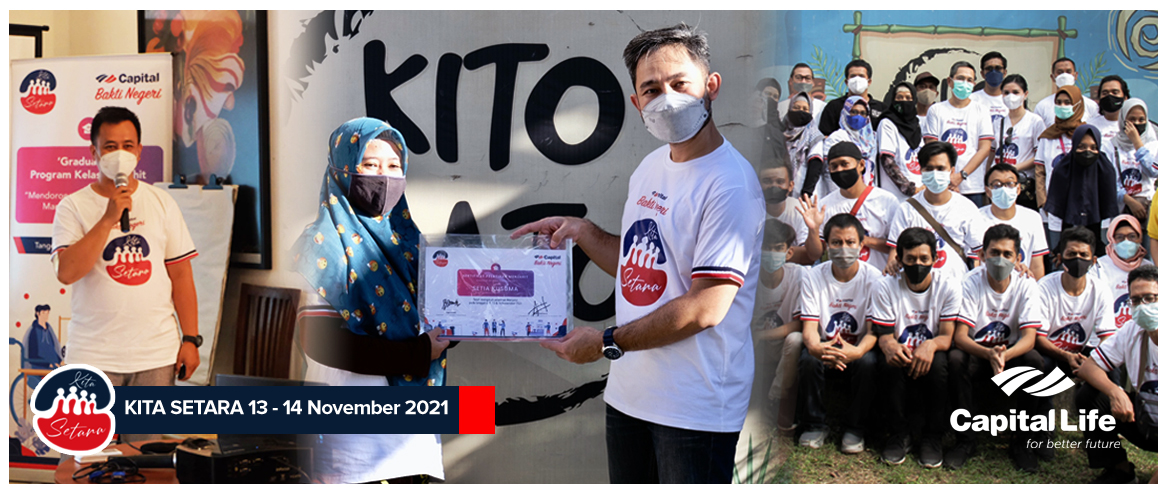 Hi Friends of Capital, on 13 November 2021 PT Capital Life Indonesia held a Financial Literacy activity regarding the understanding of the 'Importance of Life Insurance in Life Protection', together with friends with disabilities assisted by CAPITAL, which was held at the Kita Setara campus - South Tangerang. The material was presented in an interesting way by Yan Edwinariel (Head of Bancassurance & Business Partnership, PT. Capital Life Indonesia).

This is one of a series of ongoing activities that aim to encourage people with disabilities to be independent, especially in entrepreneurship. Capital also provides additional basic knowledge about Insurance. With the hope that in financial management, friends with disabilities are able to set aside for savings & insurance.

The closing of the series of activities for the Sustainable Finance Action Plan (RAKB) on December 14, 2021, was attended by Mr. Jamaludin (Director of HC & GA PT. Capital Life Indonesia) & Mr. Fernandus Sym (President Director of PT. Capital Global Venture). By giving graduation certificates for all participants of the coffee barista class & sewing class who have participated in a series of educational activities on November 6, 7, 13 & 14, 2021.