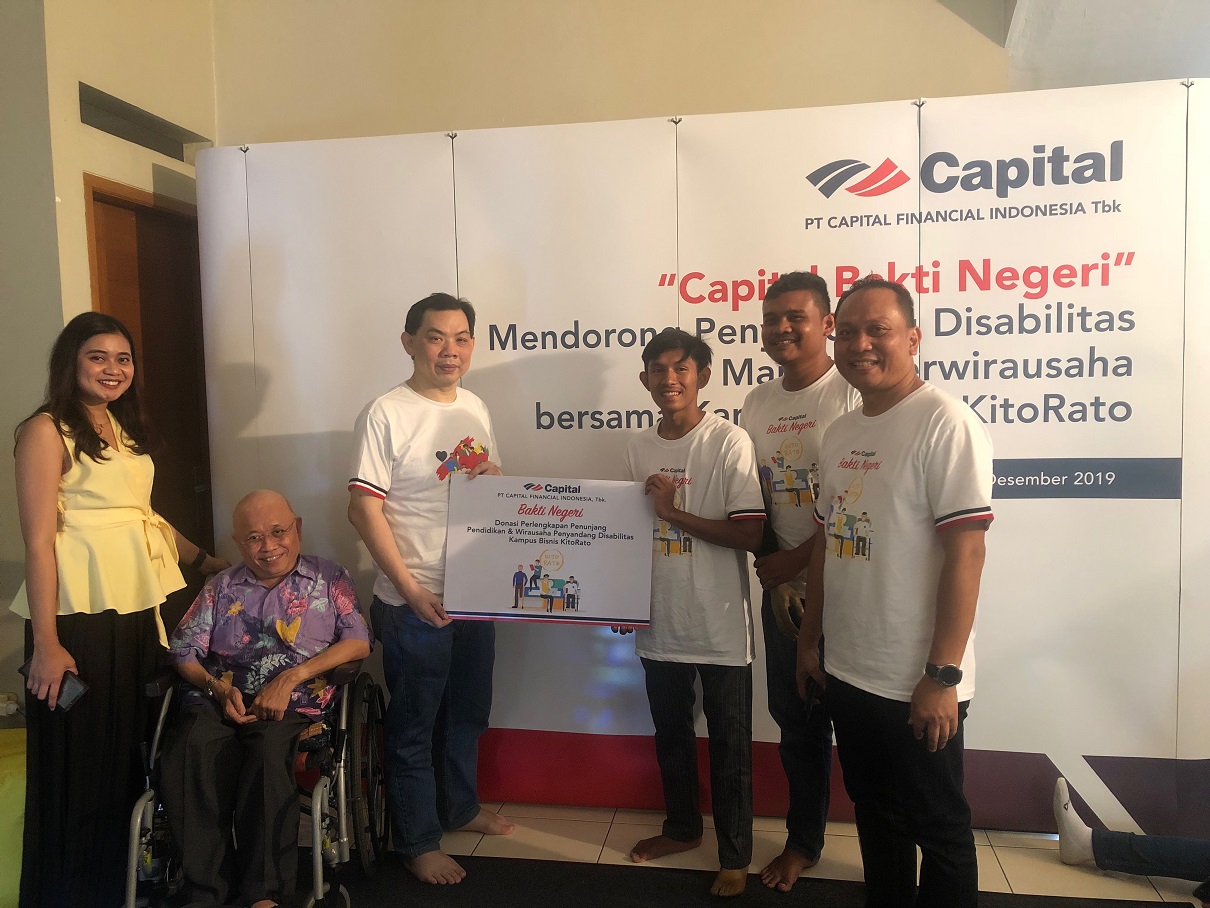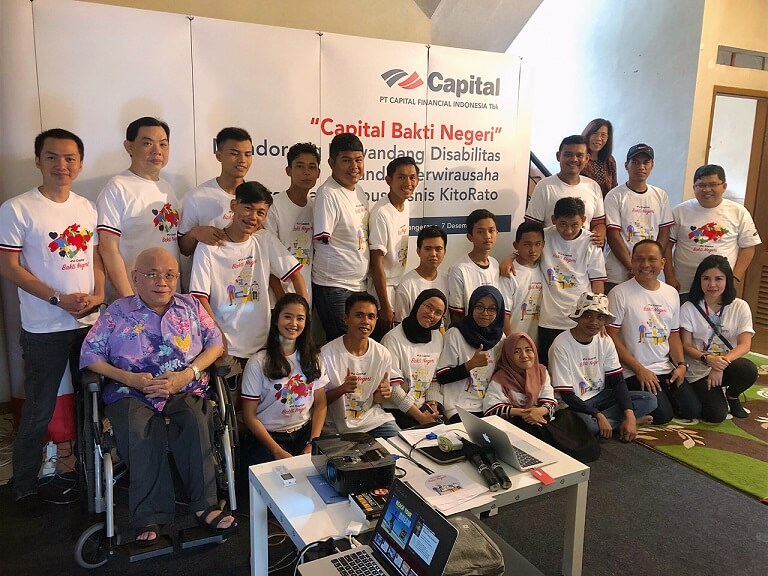 The Company wants to always ensure that wherever there are business activities of the Company, it leaves a good footprint in the communities it touches. Therefore the Company continues to look for ways to improve the quality of life of the communities where it operates.
Related to the company's commitment to play a role in improving the quality of life & the environment that benefits the company, the local community, and society in general and refers to government regulations governing CSR, including:
• UU no. 40 of 2007 concerning Limited Liability Companies
• PP No.47 of 2012 concerning Limited Corporate Social and Environmental Responsibility
• POJK No. 51 / POJK.03 / 2017 concerning Sustainable Financial Plans for Financial Services Institutions of Issuers & Public Companies
• POJK No. 76 / POJK .07 / 2016 concerning Improvement of Financial Literacy & Inclusion in the Service Sector
Finance for Consumers and/or the public
• Republic of Indonesia Presidential Regulation No. 59 of 2017 concerning Implementation of Achieving Sustainable Development Goals

Following CSR Capital's target, one of which is to focus on the field of Education & empowerment of children with disabilities. Then on December 7, 2019, PT. Capital Financial Indonesia Tbk again held the second CSR with the theme "Encouraging Persons with Disabilities Independent Entrepreneurship with the KitoRato Business Campus" by providing assistance activities worth Rp. 50,000,000 in the form of:
• study room renovation
• donate Educational tools
• financial literacy.
The KitoRato Business Campus is a gathering place for the community of children with disabilities (physically disabled) where their age range is productive age. Together with the full support of PT. Capital Financial Indonesia Tbk, KitoRato Business Campus aspires to instill a spirit of independence and self-confidence in children with disabilities and to deliver them to be ready to enter the entrepreneurial world with the provision of knowledge in several fields of entrepreneurship. This year we will focus more on providing skills in the process of making coffee, how to do coffee business, the process of making t-shirt screen printing, etc. We hope to be able to encourage young people with disabilities to enrich their skills as provisions for entrepreneurial independence.