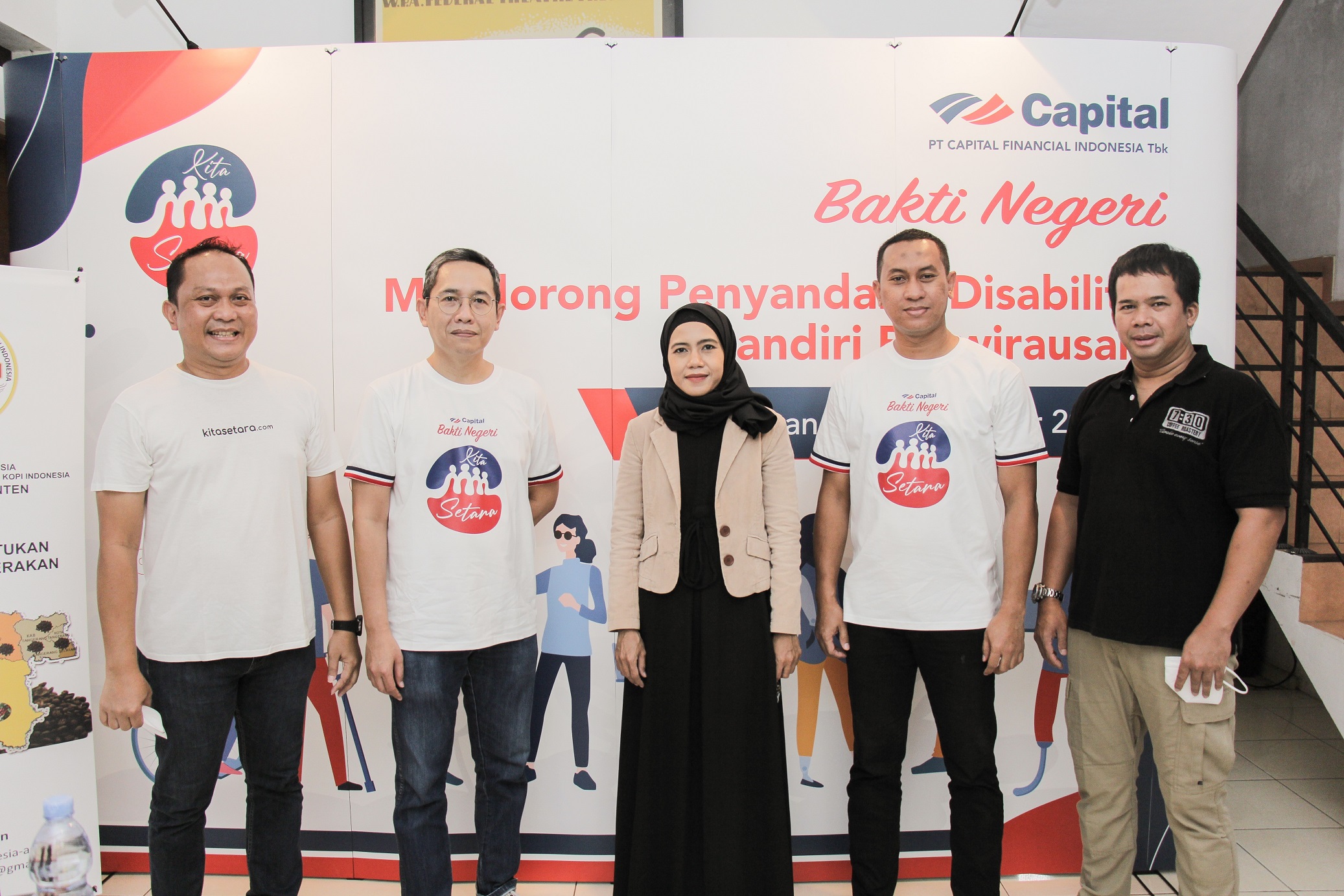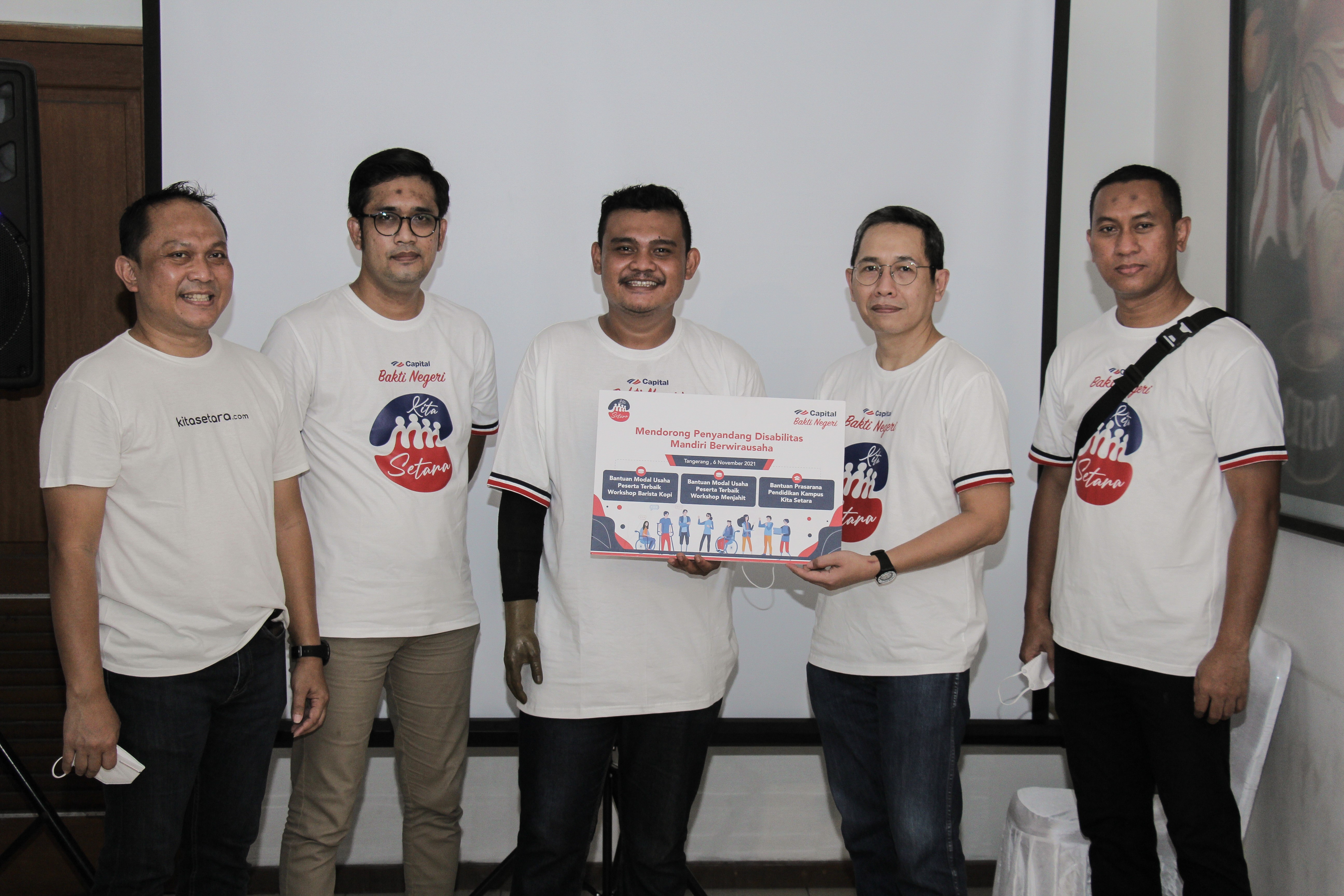 Saturday, November 6, 2021, CAPITAL in the 'Bakti Negeri' program carried out the Sustainable Finance Action Plan (RAKB) in collaboration with Kita Equivalent in a series of programs that have been running well for 3 years, namely empowering friends with disabilities to be independent in entrepreneurship.



The RAKB Capital – Kita Equal activity was held for 4 days (6,7,13 & 14 November 2021). The focus of activities is on providing entrepreneurship education training, self-development training & financial literacy.



On November 6, 2021, friends with disabilities received self-development training brought by Agusnadi (Founder Kitorato), Barista Kopi theory class (knowledge of various types of coffee), presented by representatives of the Indonesian Coffee Association (ASKI) & sewing theory class delivered by Bpk. Manto (a sewing class mentor who is also a disability) & a friend with a disability also gained knowledge about insurance in the Financial Literacy class presented by Pramudya Widiyanto (Head of New Business & Underwriting Department, PT. Capital Life Syariah).



The activity on the first day was attended by 20 participants with disabilities (the physically disabled, the blind, the deaf/impaired). With all their physical limitations, they participated in the whole series of activities with great enthusiasm and enthusiasm.

The Coffee Barista Class was attended by 16 participants & the Sewing Class was attended by 4 participants. From these two (2) classes, 1 best participant will be selected who will receive capital assistance from CAPITAL totaling 40 million rupiah (in the form of coffee equipment, coffee booths, sewing equipment, etc.), besides that they also receive assistance for 3 months.


At the closing of the RAKB CAPITAL – Kita Setara event on the first day, there was also a symbol of the delivery of the Kita Setara Campus educational infrastructure assistance to support the learning activities of friends with disabilities, worth 60 million rupiah.

Capital fully supports the development program for friends with disabilities in entrepreneurial independence, as a preparation for entering the community. By providing opportunities for friends with disabilities to get education, develop creativity, skills & self-confidence, it is hoped that friends with disabilities will also get equal rights in society.